A.R.E. Satisfied With A Cool Bus
When you need a performance alloy radiator or intercooler, no job is too big or too small for Adrad's manufacturing team. Adrad Performance provides cooling products for much more than just street and race cars.
Intercooler Core Needed Urgently
In January, the A.R.E. Cooling workshop in Queensland contacted us with a very urgent order for an intercooler core to suit a 2011 BCI Cruiser Model JXK6127BR1. This large bus seats 57 passengers and is powered by an 8L Cummins diesel engine. This urgent order was received on Tuesday.
Adrad's Fast Solution
The custom order was put swiftly into production at Adrad's Adelaide manufacturing facility. The intercooler core was manufactured and dispatched by Air Freight on Wednesday to the customer who received it on Thursday (48 hours from ordering).
Such rapid response is remarkable given that this intercooler core was not a standard part, but custom designed to fit the space available in the bus.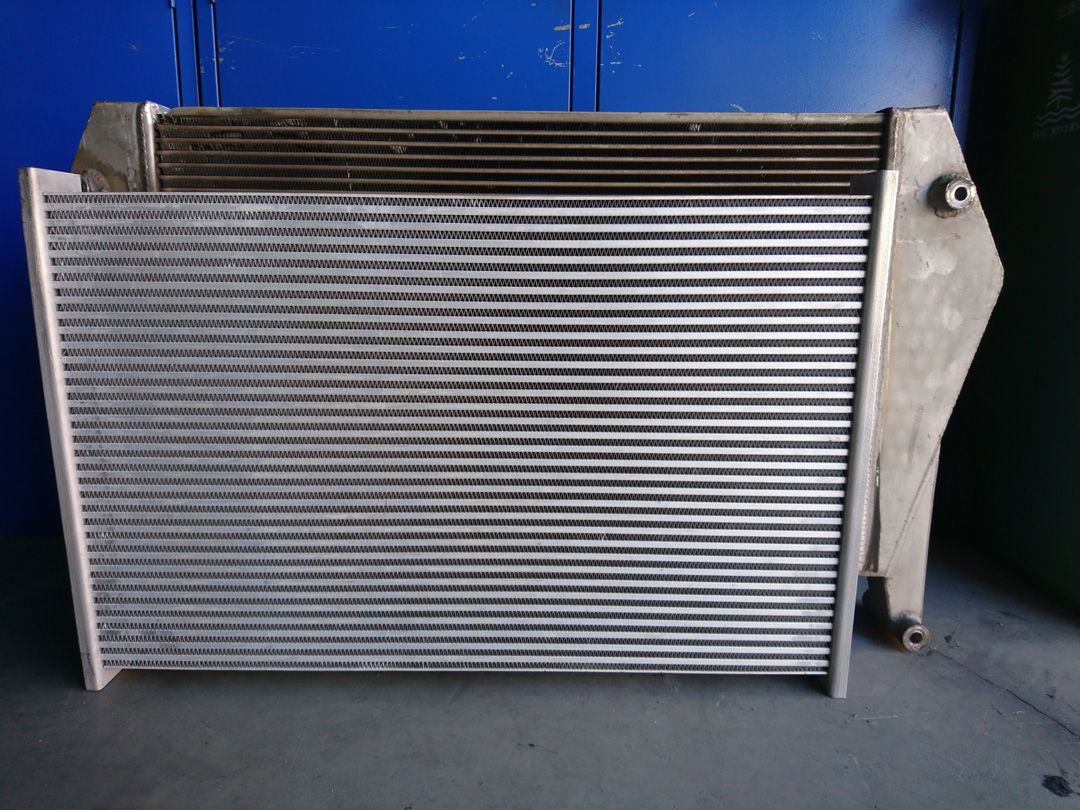 This 840x534x65 intercooler core was fitted to the original tank, shown behind, by A.R.E Cooling
Adrad's Premium Intercooler Features
The core featured Adrad's heavy-duty extruded charge air tube, which has a thicker leading edge (the part of the tube visible when looking at the face of the intercooler), compared to the standard charge air tube. This extra thickness provides strength to resist impact damage, making it ideal for heavy-duty applications including truck and bus cooling. The intercooler core is further protected from impact damage by Adrad's unique hemmed fin.
A.R.E. Says Thanks
Dru, the owner of A.R.E. Cooling, was very pleased with the exceptionally fast turnaround time and the excellent service that he received.
"I've used Adrad regularly over the last fifteen plus years, and exclusively for the last two years. We've always received prompt and efficient customer service. Adrad's performance products meet the high-quality standard we maintain in the A.R.E. Cooling workshop".