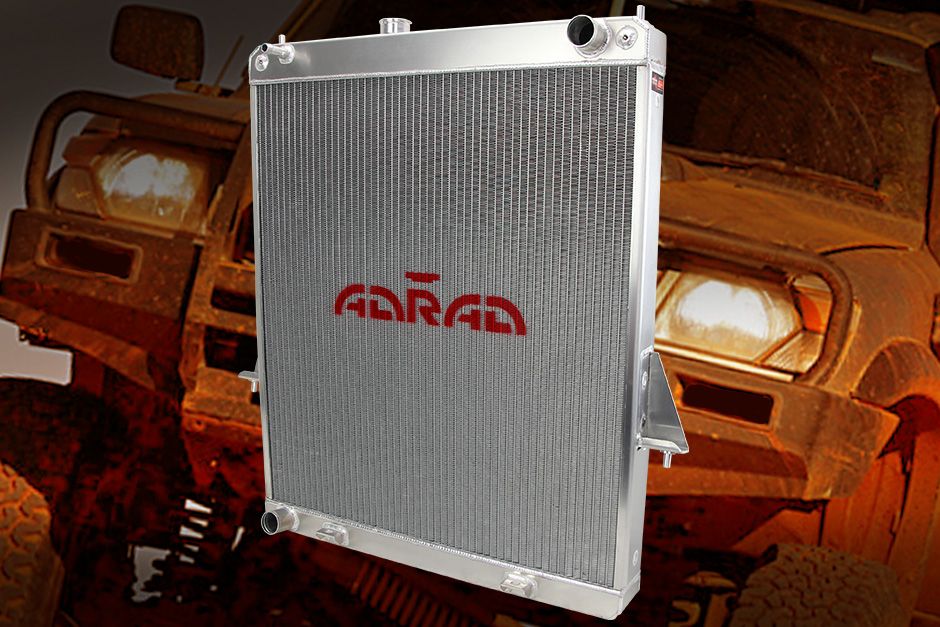 High Performance Cooling Upgrade for Nissan Patrol
The Y61 Patrol has earned a repuation as a tough and capable off road vehicle with many Nissan fans regarding it as the last "proper" Patrol. For owners who are hanging on to these dependable 4x4's and modifiying them for heavy off-road work, Adrad have High Performance Cooling options that deliver the confidence to go hard, in the toughest conditions.
This race style, light weight, full alloy radiator has tanks and side bands manufactured from heavy gauge aluminium for far superior strength than the plastic/alluminium original unit. Featuring a 2-row aluminium core, it's availlable with standard fin height or can be upgraded to High Performance SL fin which allows 20% more tubes for enhanced cooling performance. Adrad's High Performance SL core technology has been proven on Dakar Rally vehicles and V8 Supercars.