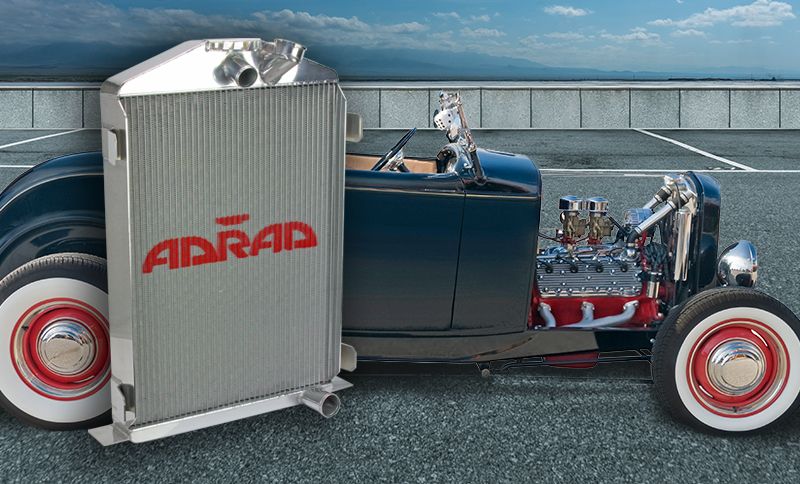 Need to Keep your Hot Rod Cool?
Adrad Performance Radiators are built to provide the right combination of "Show" and "Go" for your individual vehicle.
Whether you choose an off-the-shelf part or prefer to have a more bespoke cooling solution, you can rely on Adrad Performance Products to deliver on quality.
One of the special features that makes owning a Hot Rod so desirable is knowing that you are driving something truly unique. Great pride is taken in the detailed level of customising and as a result each car is as individual as its owner. With Adrad's Australian manufactured products, you can specify the details (with helpful advice from our experienced product engineering and design team) so you'll have the perfect blend of cooling performance, style and finish that your special vehicle deserves.