Adrad Support for All Terrain Australia's Epic 8 Week Odessey
Shaun Story from All Terrain Australia has embarked on an epic 8 week outback adventure, travelling from Adelaide all the way to Cape York, the Northen-most point of mainland Australia and back. He came to Adrad for a reliable, high performance cooling solution for his modified 100 series Landcruiser.
Shaun will be passing through some of Australia's most iconic and remote areas, tackling the harshest terrain and posting regular video logs on All Terrain Australia's social media channels.
We supplied Shaun with an Australian Made, Performance Alloy radiator, which is a direct-fit OE upgrade. This hand made unit is super tough and features hemmed fin technology for extra impact protection, 2mm thick high grade alloy tanks and header plates (at least 25% thicker than any other domestically made radiator) and beautiful precision welded seams.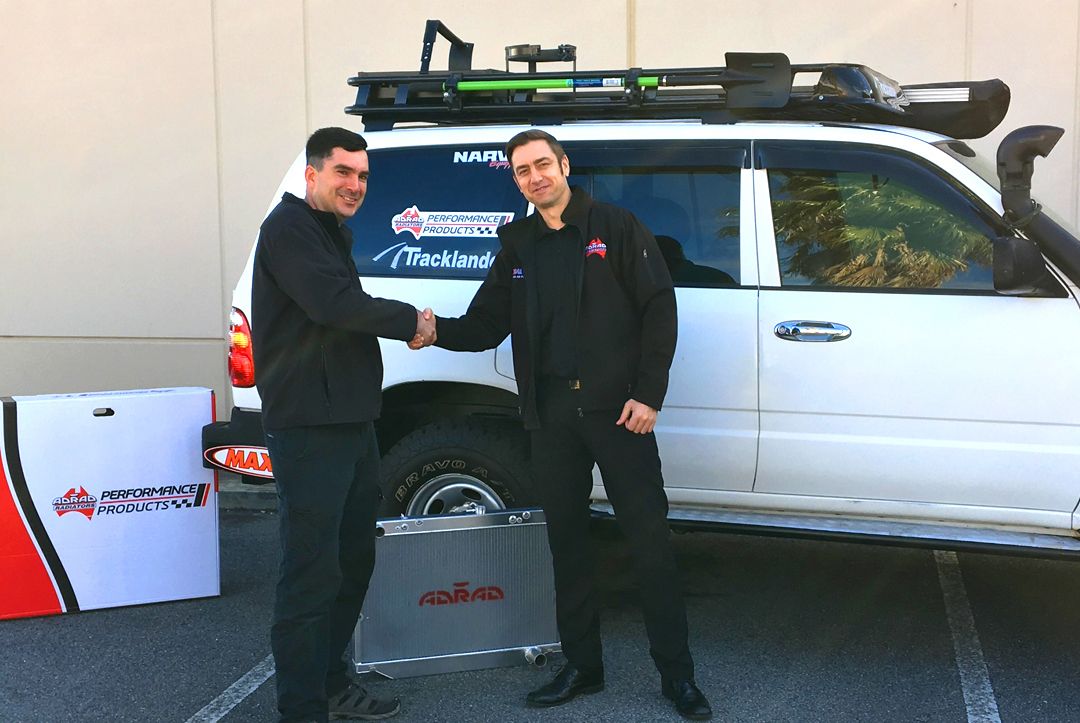 Shaun was overwhelmed when he saw the stunning alloy unit that Luke from Adrad handed over (see pic above). When he asked for a radiator for his old HXJ105, he didn't expect anything like that! On social media later he commented "Your radiator is awesome. Your welders deserve a pat on the back, very smooth."
We wish Shaun all the best for his exciting adventure! One problem he shouldn't have is overheating issues!
Follow Shaun's adventure through Facebook, Instagram and Youtube by searching for All Terrain Australia.