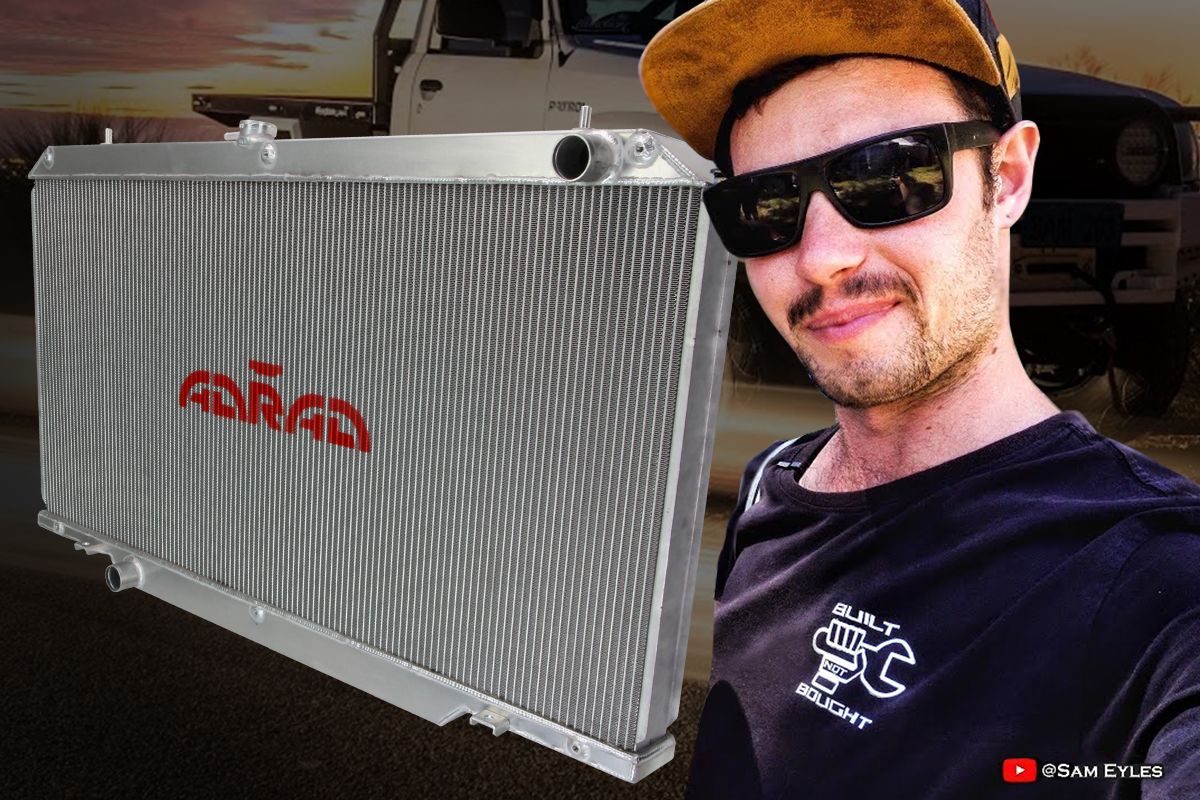 Custom Made Rad for Patrol Sam's Super Tourer Beast
One of the few things bought not built on Same Eyle's Nissan Patrol, featured on his YouTube channel, is this Adrad custom made alloy radiator and fan shroud. These crucial parts will provide bulletproof reliable cooling for the Harrop supercharged 6L V8 under the bonnet. Sam Eyle's Built Not Bought YouTube channel has over 17, 300 subcsribers and follow's Sam's journey modifying his standard Y61 Patrol cab chassis into a Off-Road Super Tourer beast.
Built tough in Beverly South Australia, this full race style custom made alloy radiator features high performance 6mm SL fin core and Triple Pass technology (popular in Drift Racing cars) for high performance cooling.